Br'er Fox




The above shots were taken at Disneyland in the 1970s while I worked there. Left is Br'er Fox on Main Street prior to the Park opening. The 'miniature' policeman is actually Mickey Mouse without his head. (You can see Mickey's distinctive pants and suspenders.) Right is Br'er Fox in costume for Festival Japan. The Festival was one of several country tributes held during the late 1970s as part of a promotion for Epcot's World Showcase.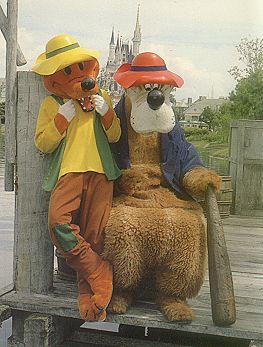 Above is a postcard from Walt Disney World in the 1990s showing Br'er Fox with friend Br'er Bear.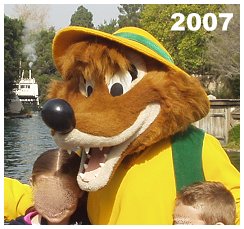 The above pictures show a new, shaggier design for Brer Fox seen at Disneyland in 2007. The character was considerably shorter, probably around 5'6". The costumes from the 60s and 70s were usually worn by performers 6'10".