Sid, The Science Kid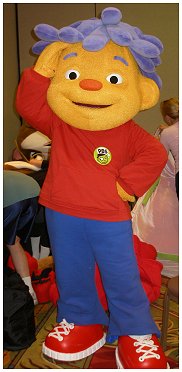 Sid, The Science Kid, is from a Jim Henson series for PBS. The series debuted in the Fall of 2008. This costume debuted at the PBS Showcase in May of 2008.

Photo is of me performing as Sid at the 2008 PBS Showcase. I appeared in a large group session as part of a presentation of PBS kids, as well as at a special breakfast presentation dedicated to the introduction of the series by Lisa Henson.